the phoenix rises
What I've been up to
I've been missing writing Gentle Readers. During the last month or so I've been dealing with particularly severe depression: getting out of bed has often been impossible, let alone writing newsletters. Many days have come and gone when I said I'd start writing again yet no words would come. But the phoenix has risen and here we are once more. Thank you all for your patience.
I've been reading Viktor Frankl's book Man 's Search for Meaning, and I recommend it. Frankl was a professor of psychology who was imprisoned in a Nazi concentration camp; the first part of the book is a fascinating and disturbing description of his time in the camp. What seems to have kept him going was finding a meaning in his suffering: the knowledge that he was uniquely well-placed to learn about the psychology of extreme deprivation, and that he had to write it up and tell the world. And he realised that this was an example of the general principle that people need to find meaning in their lives to want to carry on, by which he meant a person's knowledge there was work before them that nobody else could do, or that they were irreplaceable to someone else in the world.
Have you read it? What did you think?
A poem
MARY by Marnanel Thurman

Her soul proclaimed the greatness of the Lord
who dwelt within her belly, and her mind.
The light shines on, the humble are restored,
and food and mercy given to mankind.
That day she saw the everlasting light
she memorised, and treasured up inside,
investing for the fading of her sight
the hope that living light had never died;
till hope itself within her arms lay dying,
a frozen journey, ready to embark,
and nothing more is left for her but trying
to comprehend the greatness of the dark;
yet somewhere shines the light, in spite of that,
and silently she sighed magnificat.
A picture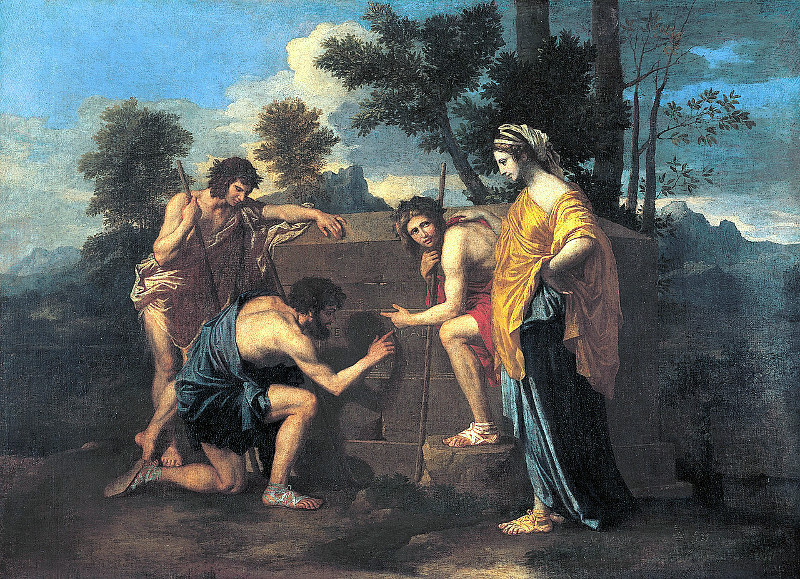 Nicolas Poussin's painting of shepherds reading "Et in Arcadia ego" inscribed on a tomb.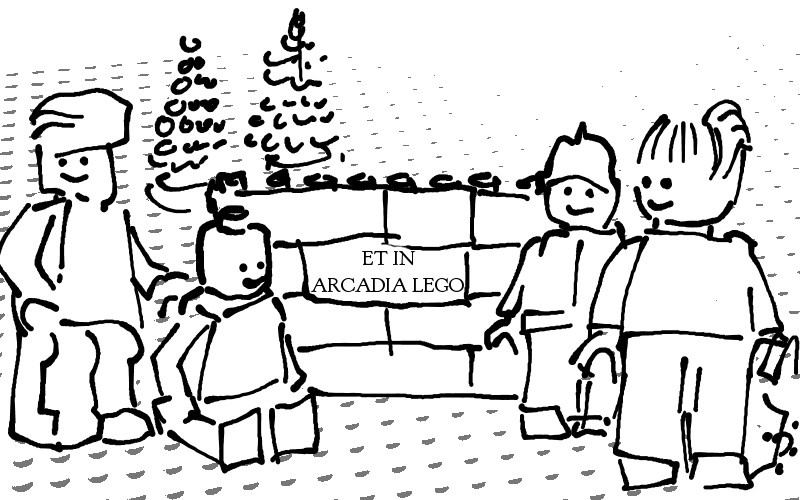 "Et in Arcadia Lego."
Something wonderful
We begin with something not in the least wonderful. Mustard gas is a substance used in chemical warfare; its effects begin to show around six hours after contact, causing painfully blistering chemical burns, conjunctivitis, and potentially fatal damage to the lungs. It works by interfering with the DNA so that cells can no longer reproduce themselves. To put it mildly, mustard gas is seriously unpleasant stuff.
The Allies never used mustard gas in the Second World War, but both the UK and the US were secretly manufacturing it just in case. In 1944, the Americans sent sixty tons of the stuff to their troops in Italy aboard a Liberty (merchant navy) ship named the SS John Harvey, reaching the British-controlled Italian port of Bari in late November of that year. But there was rather a queue, and the John Harvey lay waiting in the harbour for a week: the captain was prevented from telling the harbourmaster that his cargo was dangerous and should have priority in unloading because of official secrecy.
On 2 December the Luftwaffe bombed Bari harbour, sinking seventeen ships including the John Harvey, and releasing a cloud of mustard gas to drift across the town. Nobody knows for sure how many thousands of people were injured or killed, again because of official secrecy: the whole accident was hushed up and didn't become public knowledge until the late 1960s. Nor did the doctors treating the injured people know that mustard gas was involved. At this point, the Americans despatched a chemical weapons expert named Dr Stewart Alexander to work out what was going on. His quick thinking identified the mustard gas and saved many lives; nevertheless, he still had to go through many autopsies.
But it was at these autopsies that Dr Alexander noticed something odd: people who died from mustard gas exposure had very few white blood cells, because the effects of the gas had prevented the cells dividing. If it stopped white blood cells from multiplying, might it stop cancerous cells from multiplying as well? Dr Alexander's work led eventually to the discovery of mechlorethamine, a derivative of mustard gas that became the first chemotherapy drug, and thus saved the lives of millions.
Another poem
THE YAK by Hilaire Belloc

As a friend to the children, commend me the Yak.
You will find it exactly the thing:
It will carry and fetch, you can ride on its back,
Or lead it about with a string.

The Tartar who dwells on the plains of Tibet
(A desolate region of snow)
Has for centuries made it a nursery pet.
And surely the Tartar should know!

Then tell your papa where the Yak can be got,
And if he is awfully rich
He will buy you the creature-- or else he will not.
(I cannot be positive which.)