the land of green ginger
What I've been up to
I've been preparing for the funeral tomorrow of my grandmother Joy, who died earlier this month. I've written her a poem which I'll be reading in the service; I'll post it in the next issue of GR. I shall miss her a lot.
I don't have much of a Something Wonderful to write this time, except that in York there is a street called Whip-Ma-Whop-Ma-Gate, and in Hull there is a street called The Land of Green Ginger. Suggestions of other excellent street names are welcome to the usual address.
A poem
SOLSTICE by Marnanel Thurman

Perhaps I might compare... oh damn it. No.
It's four, and it's already almost night.
The land lies suffocated under snow:
they say "the dead of winter", and they're right.
My life's on hold until the first of May:
until that morning comes I have to cope
with dragging on through every darkened day.
July will come: I have to live in hope.

No. You're the one I'm missing, not July.
Yours is the warmth, not April's, that I miss.
I miss your smiles far more than May, and I
lie longing, not for June, but for your kiss;
I'm cold and tired. I don't know what to do.
Shall I compare a summer's day to you?
A picture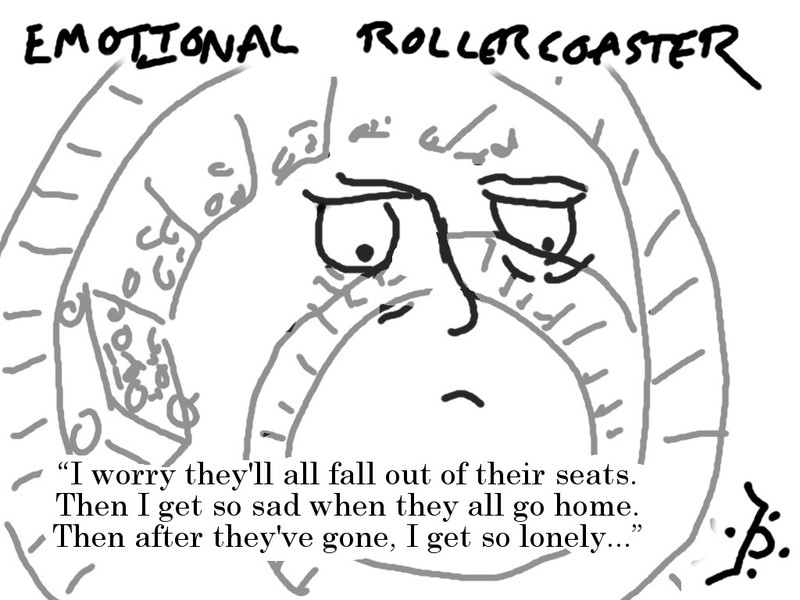 Another poem
Because it's that time of year, and because I remember that Gentle Reader Toby likes it:
No sun — no moon!
No morn — no noon —
No dawn — no dusk — no proper time of day —
No sky — no earthly view —
No distance looking blue —
No road — no street — no "t'other side the way" —
No end to any Row —
No indications where the Crescents go —
No top to any steeple —
No recognitions of familiar people —
No courtesies for showing 'em —
No knowing 'em!
No travelling at all — no locomotion —
No inkling of the way — no notion —
"No go" — by land or ocean —
No mail — no post —
No news from any foreign coast —
No Park — no Ring — no afternoon gentility —
No company — no nobility —
No warmth, no cheerfulness, no healthful ease,
No comfortable feel in any member —
No shade, no shine, no butterflies, no bees,
No fruits, no flowers, no leaves, no birds,
November!