harmless phantoms
What I've been up to
It's been three months! This is the last issue of volume 1, and next week volume 2 begins: it'll be more of the same, except that I'm adding reviews of some of the children's books I've loved in my life. I'll be collecting the twenty issues of volume 1 together in a printed book, which I'll be emailing you about when it's ready.
This week has been busy but uneventful, which I wish was a less common mixture, but it was good to drop into Manchester during the Pride festival. I apologise for this issue being late: I had it all prepared, and then there was a server problem, and then I found I'd lost one of the sections completely, so it had to be rewritten. Never mind: you have it now!
A poem
ON FIRST LOOKING INTO AN A TO Z by Marnanel Thurman

My talent (or my curse) is getting lost:
my routes are recondite and esoteric.
Perverted turns on every road I crossed
have dogged my feet from Dover up to Berwick.
My move to London only served to show
what fearful feast of foolishness was mine:
I lost my way from Tower Hill to Bow,
and rode the wrong way round the Circle Line.
In nameless London lanes I wandered then
whose tales belied my tattered A to Z,
and even now, in memory again
I plod despairing, Barking in my head,
still losing track of who and where I am,
silent, upon a street in Dagenham.
(Notes: the title is a reference to Keats's sonnet On First Looking into Chapman's Homer. "A to Z" is a standard book of London streetmaps.)
A picture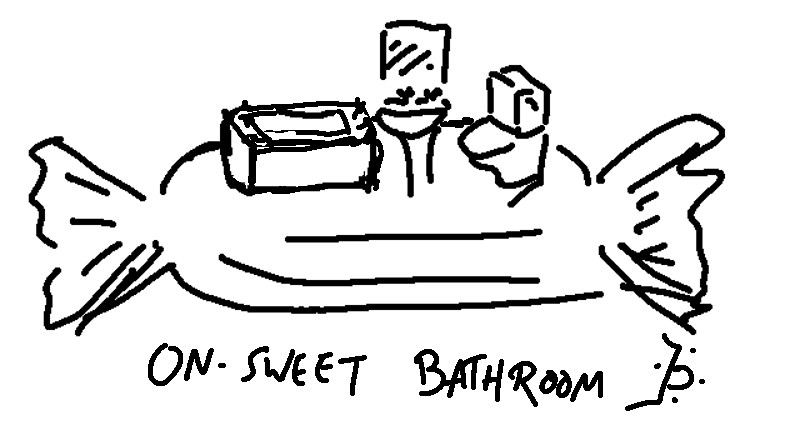 Something wonderful
In the poem above, I mentioned Berwick-upon-Tweed, or Berwick for short, which rhymes with Derek. Berwick is the most northerly town in England, two miles from the Scottish border. It stands at the mouth of the river Tweed, which divides Scotland from England in those parts, but Berwick is on the Scottish bank: for quite a bit of its history it was a very southerly town in Scotland instead. The town's football team still plays in the Scottish leagues instead of the English. Berwick has been in English hands since 1482, though given next month's referendum I'm not going to guess how long that will last.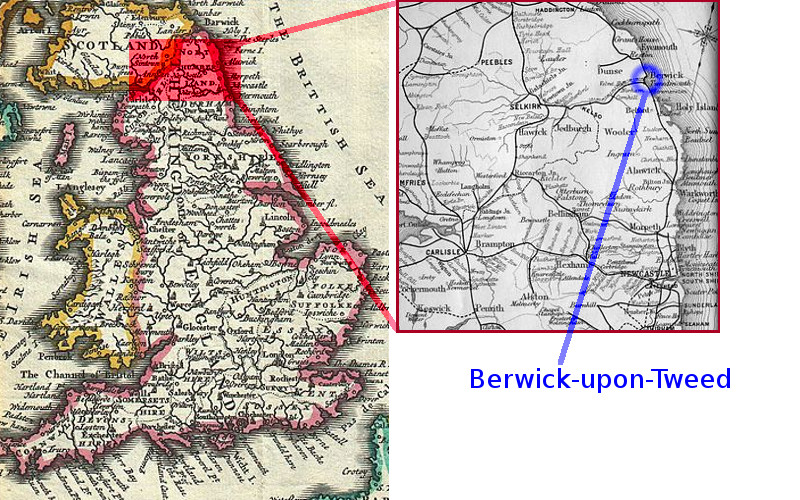 As befits such a frontier town, it's impressively fortified, and the castle and ramparts are well worth seeing. But today I particularly wanted to tell you about the story of its war with Russia.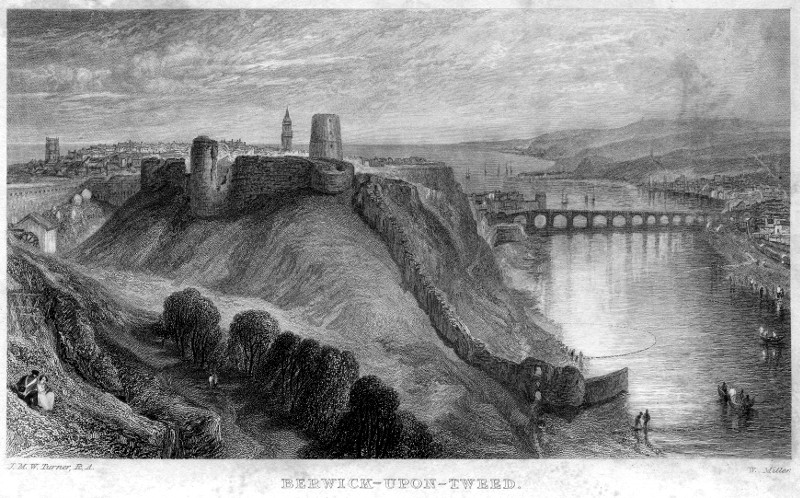 Fans of Jasper Fforde's Thursday Next series, and anyone who had to learn The Charge of the Light Brigade at school, will remember the Crimean War, a conflict which remained an infamous example of pointless waste of life until at least 1914. Now, because Berwick had changed hands between England and Scotland several times, it was once the rule that legal documents would mention both countries as "England, Scotland, and Berwick-upon-Tweed" to be on the safe side. And the story goes that when Britain declared war on Russia in 1853, it was in the name of England, Scotland, and Berwick-upon-Tweed, but the peace treaty in 1856 forgot to include Berwick, so this small town remained technically at war with Russia for over a century.
In fact, the tale is untrue: Berwick wasn't mentioned in the declaration of war, as far as I know, though I admit I haven't been able to trace a copy-- can any of you do any better? But such is the power of story that in 1966, with the Cold War becoming ever more tense, the town council decided that something had to be done about the problem. So the London correspondent of Pravda, one Oleg Orestov, travelled the 350 miles up to Berwick for peace talks, so that everyone could be sure that Berwick was not at war with the USSR. The mayor told Mr Orestov, "Please tell the Russian people through your newspaper that they can sleep peacefully in their beds."
Another poem
HAUNTED HOUSES by Henry Wadsworth Longfellow

All houses wherein men have lived and died
Are haunted houses. Through the open doors
The harmless phantoms on their errands glide,
With feet that make no sound upon the floors.

We meet them at the doorway, on the stair,
Along the passages they come and go,
Impalpable impressions on the air,
A sense of something moving to and fro.

There are more guests at table than the hosts
Invited; the illuminated hall
Is thronged with quiet, inoffensive ghosts,
As silent as the pictures on the wall.