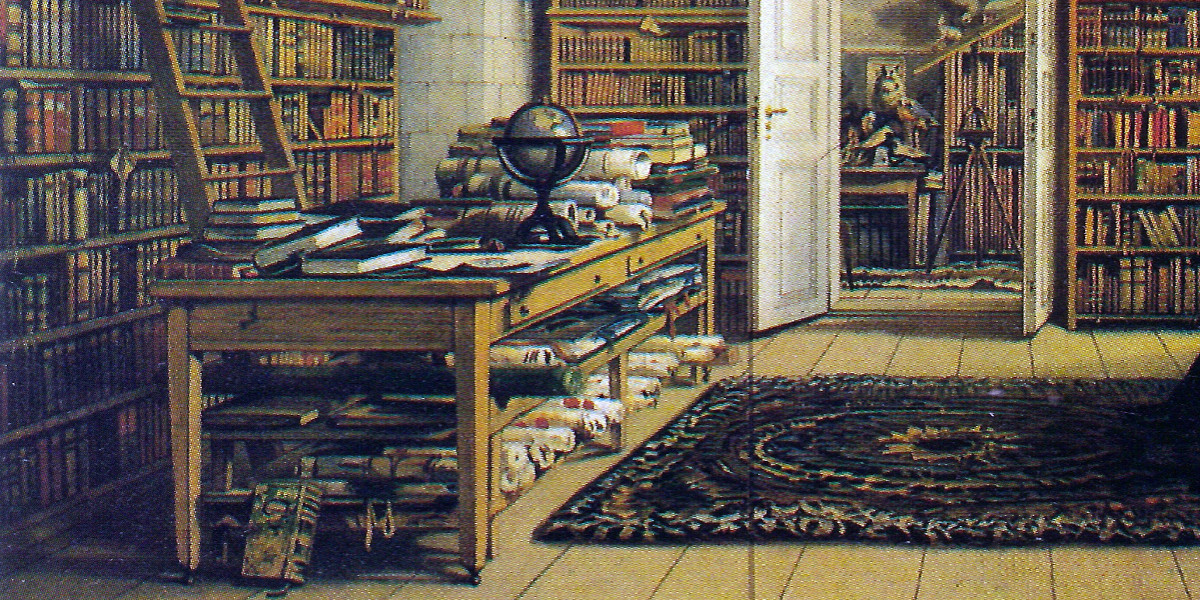 How endless is your labyrinth of bliss, where to be lost the sweetest finding is!
from St Peter's Complaint
by Robert Southwell
Robert Southwell, SJ (1561-1595), who was one of the great poets of his generation, met an early and unpleasant death at the hands of Elizabeth I's inquisitors. (Don't confuse him with Robert Southey, who lived 300 years later.)
Before we begin, note that "quires" here doesn't mean groups of singers, but books, especially books made by folding large sheets of paper. And "imparadised", put into paradise, is a tremendous word which should be more often used. (Milton also uses it, to describe sex in the Garden of Eden.)
Sweet volumes, stored with learning fit for saints,
Where blissful quires imparadise their minds;
Wherein eternal study never faints,
Still finding all, yet seeking all it finds:
How endless is your labyrinth of bliss,
Where to be lost the sweetest finding is!
This stanza is part of a long poem about St Peter looking back over his life. It's about the moment Peter, having just denied he ever knew Jesus, looks across the courtyard to where Jesus is handcuffed, and catches his eye. Southwell describes Jesus's eyes in that moment as though they were libraries: a metaphor to take your breath away, even as you remember similar experiences yourself. It's a comparison that shows not only Southwell's devotion to God, and his skill as a poet, but also how great his love of libraries was, that he would compare spending time in them to catching the eye of Jesus.