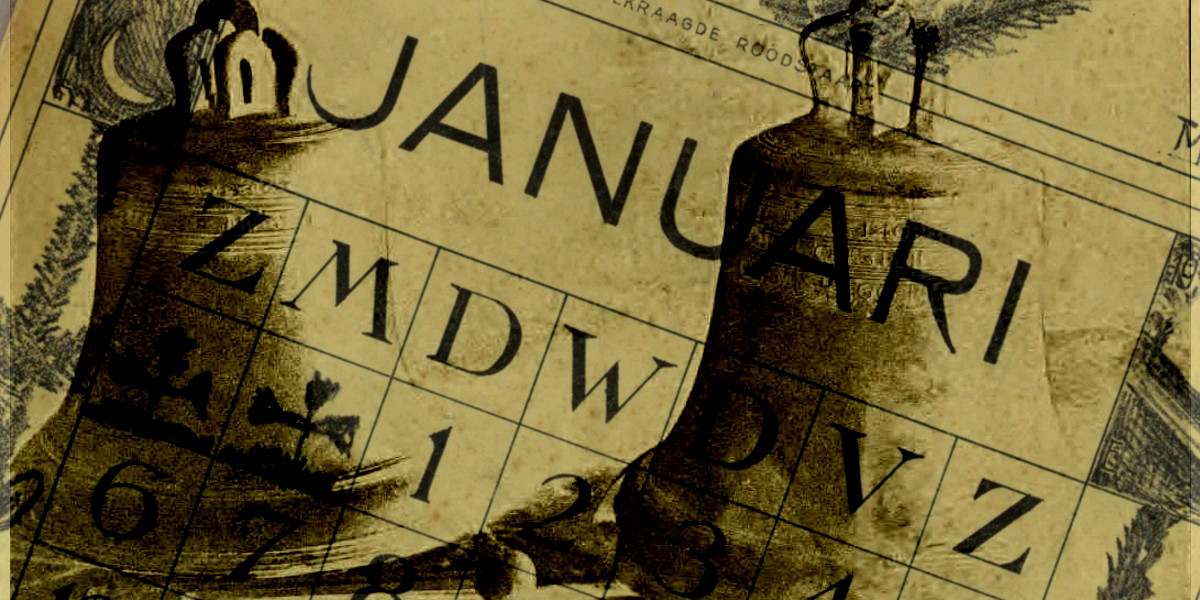 Ringing in the New Year.
Song of New Year's Eve
by Marnanel Thurman
Here's a poem about ringing in the new year. It's the earliest sonnet of mine I think is any good: I wrote it when I was about 18.
Look to your Lord who gives you life.
This year must end as all the years.
You live here in the vale of tears.
This year brought toil, the next year strife.
For too, too soon we break our stay.
The end of things may be a birth.
The clouds will fade and take the earth.
Make fast your joy on New Year's Day.
When dies a friend we weep and mourn.
When babes are born we drink with cheer.
But no man mourns when dies the year.
When dies the age, may you be born.
Your death, your birth, are close at hand.
In him we trust. In him we stand.