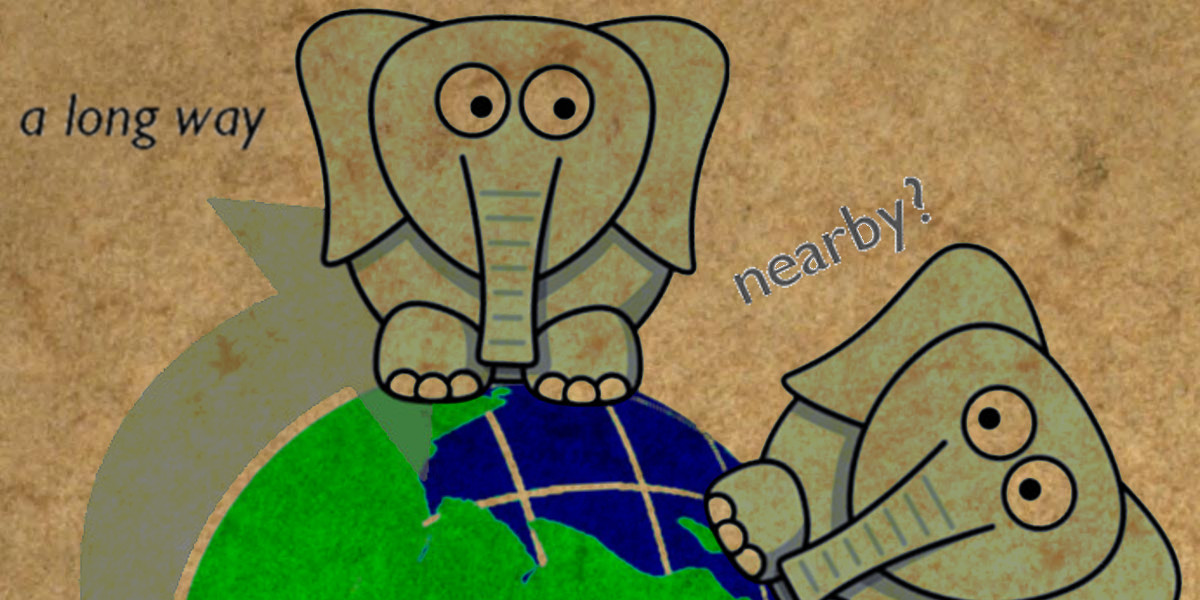 How Aristotle demonstrated that the world was round.
Proof by elephants
by Marnanel Thurman
The voyage of Columbus didn't convince anyone that the world is round. Nobody needed convincing, because nobody believed that the world was flat. Nearly two thousand years earlier, a Greek scholar named Eratosthenes had demonstrated it-- not only the shape of the earth, but even how far it was around. (He went to two different cities, and measured the angle of the sun when it was at its highest point on Midsummer Day. Then, since he knew how far apart the cities were, he could work out the circumference of the earth.)
But a century before Erastothenes, Aristotle's book On the heavens (Περὶ οὐρανοῦ) gave five reasons to believe the earth is round. And one of them is a proof by elephants.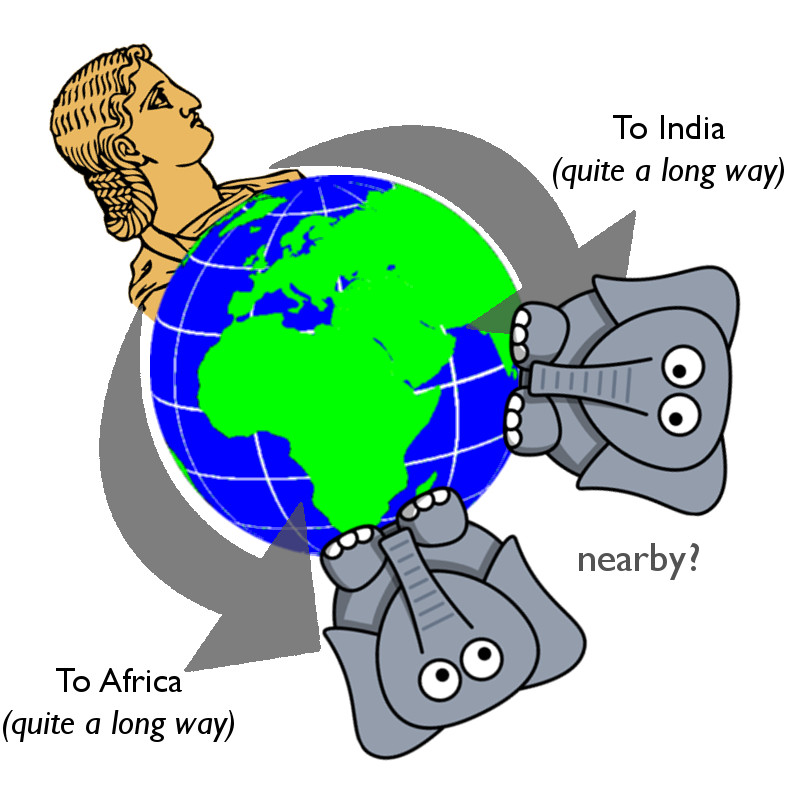 What do you find if you go as far west from Greece as you can, to Africa? Elephants!
What do you find if you go as far east as you can, to India? Elephants!
So obviously if the east and the west both have elephants, it stands to reason that they're next to one another.
"Hence one should not be too sure of the incredibility of the view of those who conceive that there is continuity between the parts about the pillars of Hercules and the parts about India, and that in this way the ocean is one. As further evidence in favour of this they quote the case of elephants, a species occurring in each of these extreme regions, suggesting that the common characteristic of these extremes is explained by their continuity."
Thomas Aquinas helpfully pointed out the flaw in this reasoning:
...they make a conjecture as to the similarity of both places from the elephants which arise in both places but are not found in the regions between them. This of course is a sign of the agreement of these places but not necessarily of their nearness to one another.